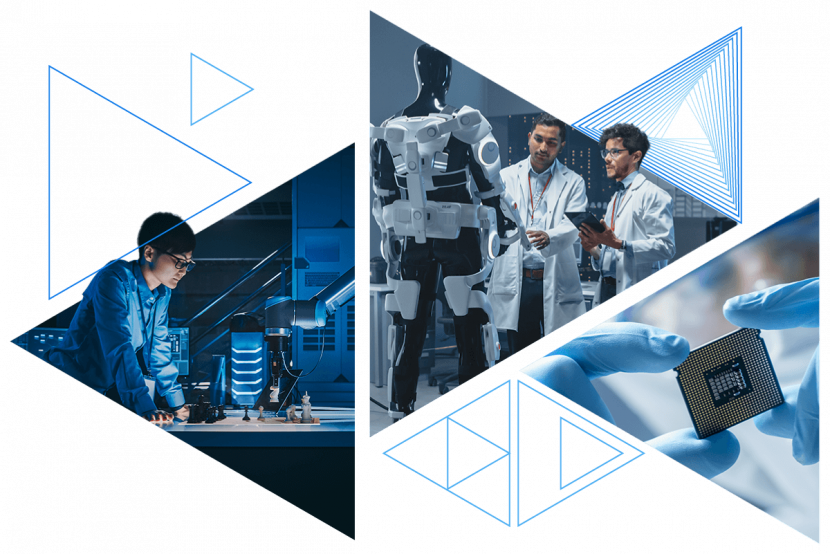 The trusted cloud solution for European manufacturers
As Europe's leading cloud provider, at OVHcloud we believe that our customers' ability to innovate with their data is key to maintaining their competitive edge. Our services offer a very high level of security — so we can guarantee resilience for applications, and strict confidentiality of our users' information. We support them in their regulatory compliance processes. We also offer services that are certified according to the strictest European and international standards. These solutions are specifically designed for hosting sensitive and critical data.
For strategic industrial data
Sensitive information, such as personal, financial or R&D data, is generally hosted on an on-site infrastructure. OVHcloud's trusted cloud solutions deliver the agility and flexibility of the cloud, while guaranteeing the highest levels of security and control. With a trusted cloud, you can host sensitive or critical data in compliance with the very strictest regulations.
For operators of vital importance
OVIs are companies that operate facilities deemed essential for people to survive. They are subject to the French Military Programming Law (LPM), and are supported by ANSSI in implementing measures to secure their vital information systems. By using trusted solutions, you can ensure the very highest levels of security, protection and privacy for your data.
For operators of essential services
Operators of essential services (OES) are companies providing an essential service, the interruption of which would have a significant impact on the functioning of the economy or society. European directive 2016/1148 Network Information Security (NIS) requires them to implement cyber-security measures that ensure that their critical IT systems are protected. ANSSI supports these organisations, and encourages them to use qualified solutions.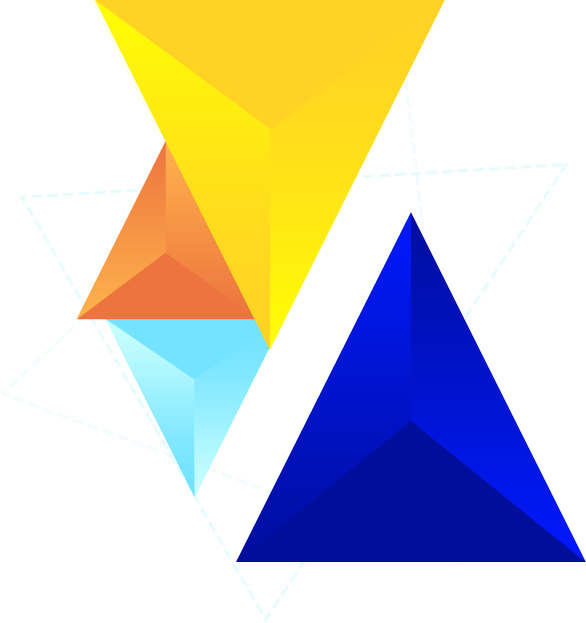 A European trusted cloud
As Europe's leading cloud provider, at OVHcloud we believe that our customers' ability to innovate with their data is key to maintaining their competitive edge. Our services offer a very high level of security — so we can guarantee resilience for applications, and strict confidentiality of our users' information.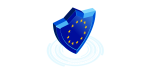 Europe's leading cloud provider, hosted in France
+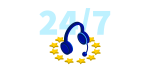 Operating exclusively in the European Union
+
OVHcloud - here to support your projects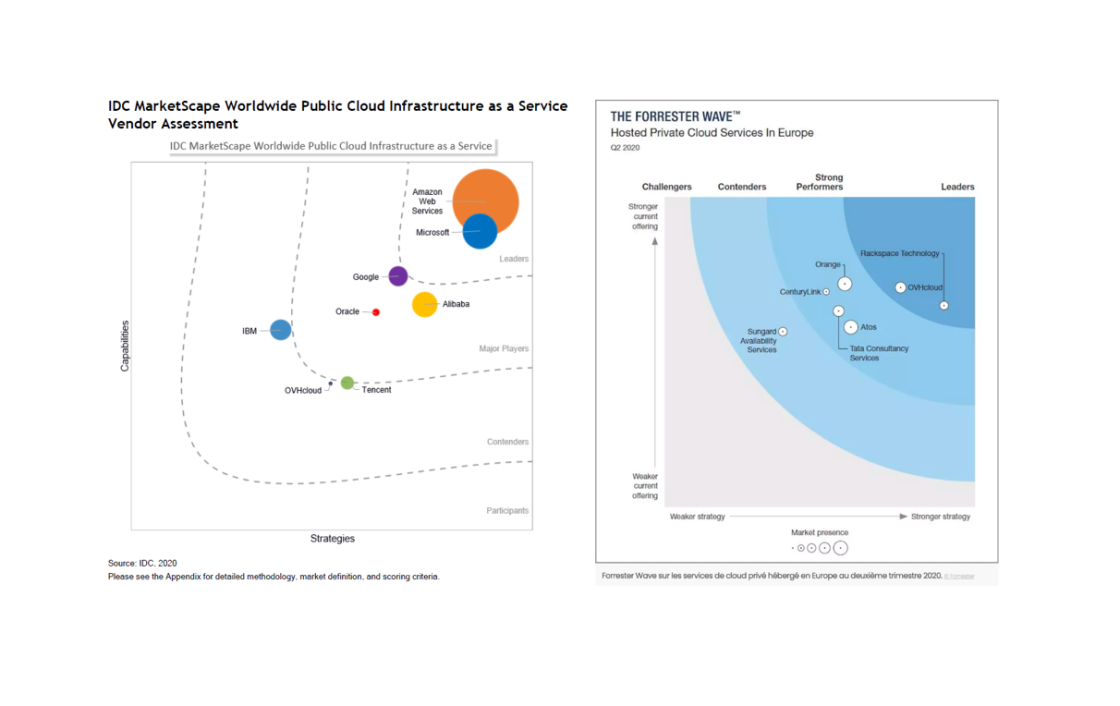 A cloud nominated as European Leader by Forrester and IDC
OVHcloud was named as a Leader in The Forrester Wave™: Private cloud services hosted in Europe, Q2 2020. It is the only European company in the 'Leader' category.
OVHcloud was named a Contender in the IDC MarketScape™ study: Worldwide Public Cloud Infrastructure as a Service 2020 Vendor Assessment. It is the only European company among the 8 companies in this classification. Find out more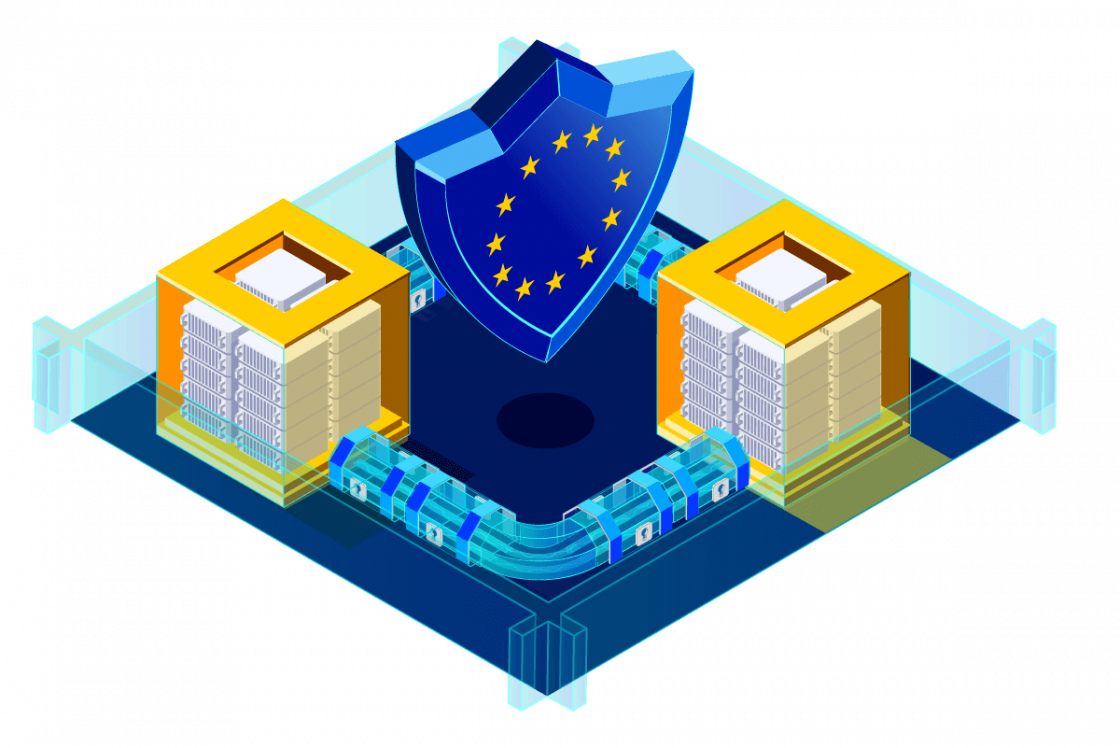 Optional: your data hosted and processed exclusively in Europe
Some companies want stronger commitments in terms of protecting the sovereignty of their data, and in ensuring that only European laws apply to their data. In order to meet this type of request, OVHcloud offers the Trusted Zone option, which guarantees services operated by OVHcloud personnel located in the European Union only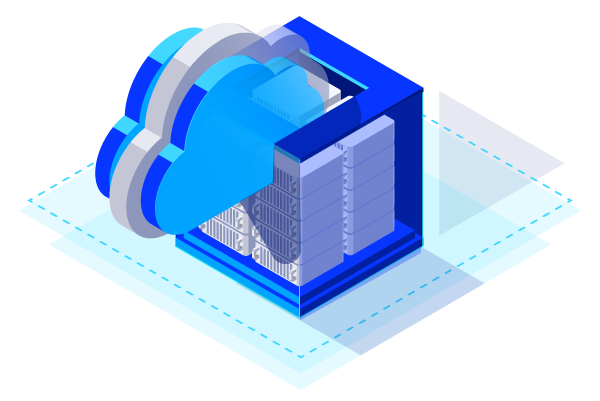 Expand your infrastructures with our hybrid solutions
To migrate smoothly to the cloud, scale up your existing infrastructures with our Hosted Private Cloud. You can choose from a range of solutions to boost your business, while managing your operational costs.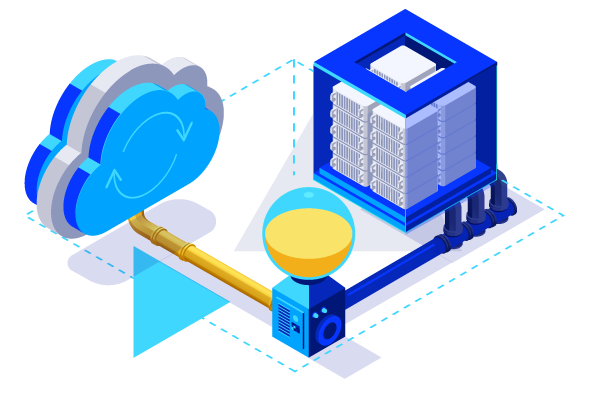 Secure your services with a business continuity plan in the cloud
Protect your business against unforeseen incidents with our backup, disaster recovery, and data syncing solutions. An automated business continuity plan is a major asset for your business.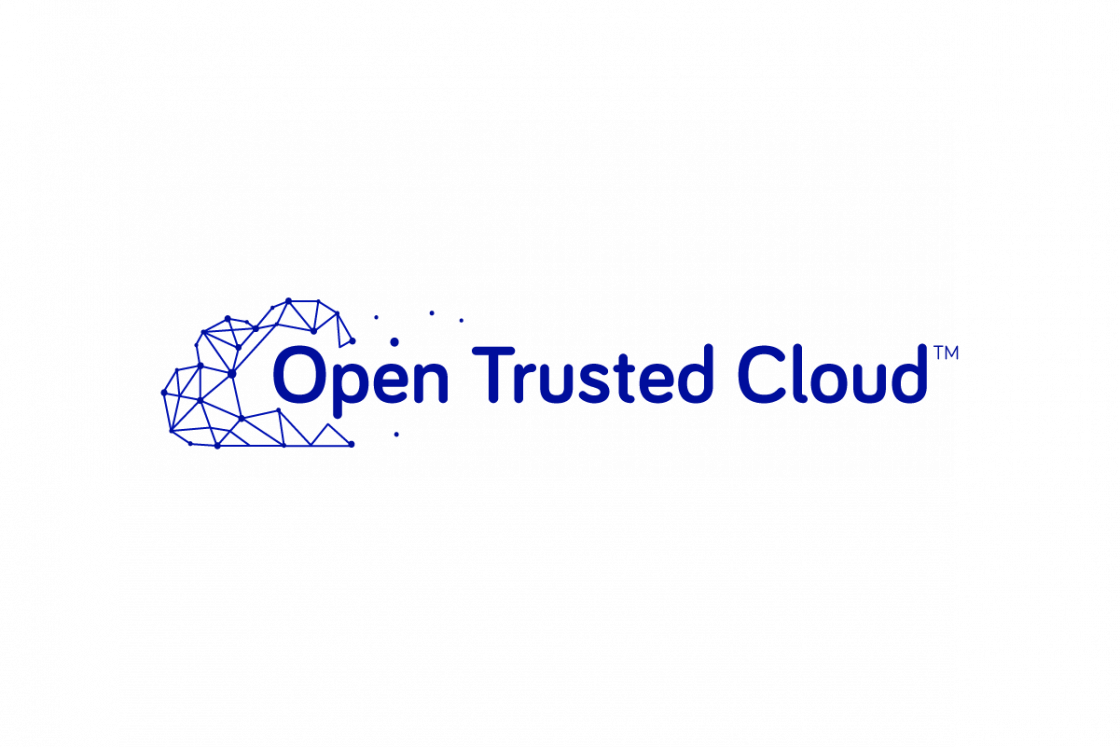 Shared values for an Open Trusted Cloud
Through the Open Trusted Cloud program, members are working together to build an ecosystem of SaaS and PaaS solutions hosted in OVHcloud's reversible open cloud. They offer a shared platform for competitive solutions that cover a wide range of needs.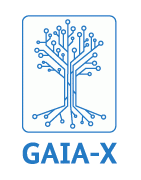 The European GAIA-X project for the industrial sector
GAIA-X offers a catalogue of open, transparent cloud solutions. Data and services are accessible and shared in a trusted environment, in compliance with European regulations and values. As a founding member, OVHcloud is active in various GAIA-X working groups.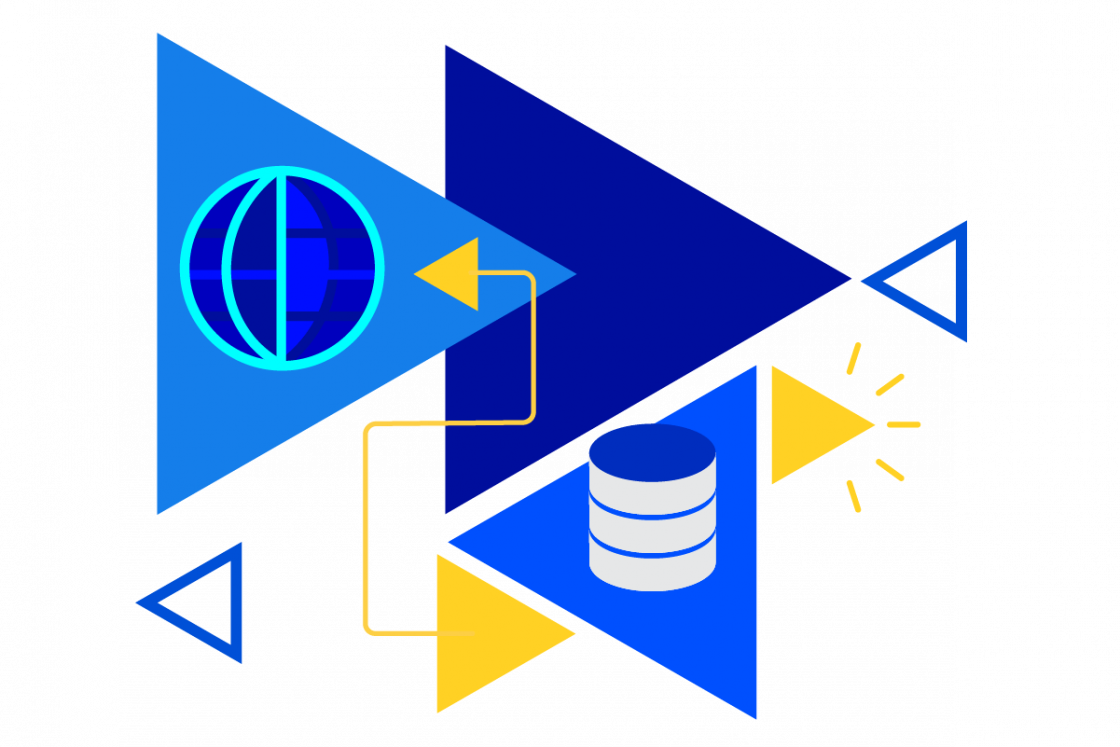 A comprehensive range of solutions for the industrial sector
Our partners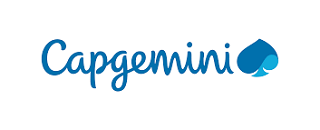 Capgemini
As a global leader in consulting, technology and digital transformation services, Capgemini is at the cutting edge of innovation to help fulfil all of its customers' needs in terms of cloud migration, digital technology, and platforms.
Thales
To ensure that customers can benefit from new technologies with confidence, Thales supports and secures the transformation of IT systems and the most critical solutions. The company protects the entire data lifecycle, from creation to operation.

Sopra Steria
Sopra Steria — one of Europe's leading providers of consulting, digital services and software publishing — helps customers to drive their digital transformation and achieve tangible, sustainable benefits.

Serco
Serco is one of the world's largest public service providers to governments. In Europe, Serco focuses on three key sectors: the space industry, defence, and international organisations.
Features
Security

Certifications and compliance

We meet the very strictest security requirements, and hold a range of certifications.

Infrastructure and service audits

You can have our platform audited transparently by an external organisation.

Anti-DDoS protection included

Your infrastructures are protected against distributed denial-of-service attacks, to guarantee zero downtime for your services.

Data protection

Your data hosted in Europe is protected by the General Data Protection Regulation (GDPR). They cannot therefore be subject to laws outside of the EU, such as the CLOUD Act.
Support

Business Support

Our engineers are available 24/7 to assist you with your needs.

Enterprise Support

Dedicated support for your projects, from OVHcloud experts
Availability

OVHcloud Connect network peering

Your network extension to OVHcloud datacenters

Business continuity and disaster recovery plans

Stay one step ahead by protecting your data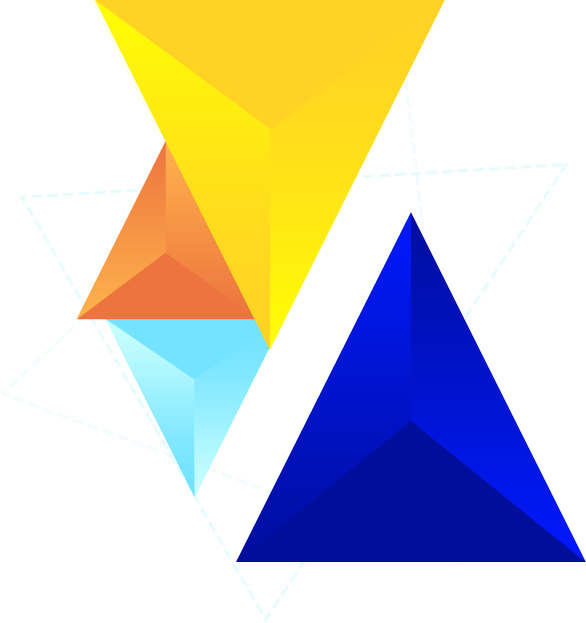 Would you like more information, or to place an order?
You can request a free callback from an OVHcloud advisor.
Steps for starting a new application project in the cloud
Define the scope of your cloud project
To start your project, you can talk to our team and evaluate the best options for your infrastructure — particularly based on your compliance requirements and the regulations in force. Our partners can also assist you in this process to determine the full scope of your project, and outline an adapted implementation strategy. Budget estimates and formal commitments can be discussed. For more standard projects, you can order the best OVHcloud services for your needs.
Select the isolation level you need for your infrastructure
You are free to customise your infrastructure, with the support of our technical teams. We can help you define a configuration that meets your performance, availability, resilience and security requirements. Your data is a strategic asset that requires carefully-considered hosting choices. You can also choose to host your services in a datacentre that is closest to your users. Our services guarantee total isolation, and high availability for your data. This means that in the event of an outage, your data is replicated and restored securely.
A long-term, flexible and secure solution for your data
Once you are satisfied with your project and it goes into production, you can adapt your infrastructure, scale it up and change your billing to suit your needs. For example, you can handle activity spikes by adding and deleting resources in real time. You also get a resilient cloud infrastructure that is dedicated to long-term storage for your data. For complete peace of mind, you can perform audits as needed, to ensure that your compliance policies and requirements are always met.