OVHcloud Industry
Manifesto
For 20 years now, OVHcloud has set itself apart as an alternative that promotes an open cloud. Our cloud is SMART: simple, multi-local, accessible and straight-forward in terms of its pricing, and above all, reversible. It is also interoperable and transparent. We have worked hard to foster and promote these values over the last two decades.
We are pure cloud players. Our business is unique — we design and supply IT infrastructures, namely cloud-based solutions, without ever competing with our customers.
Our long-standing belief is that by managing our production chain and designing innovative technology, we bring value to our customers. We offer you the very best performance at a competitive price, and can guarantee full control over our infrastructure, due to its open environment.
This manifesto outlines our vision of the cloud we want to promote. We are at the heart of the data revolution. To ensure that this revolution benefits everyone, we must give people the freedom to manage their data, take action and design innovative technology. Our core belief is that technology must be adapted to suit its users' needs, not the other way round, and this is reflected in our motto: Innovation for Freedom.
An industrialised model to meet our customers' needs
The way OVHcloud manages its own production chain is a key reflection of its values, and what sets it apart from other providers. It helps us provide our customers with cutting-edge solutions at a competitive price. From the provisioning of hardware and isolated components to deployment in datacentres, we have set up a full industrial process that provides our customers with servers to suit a wide range of uses, and they can be delivered in 120 seconds.
For 20 years, we have been building our own servers. This industrial excellence is based in our two OVHcloud factories, in Canada and France. Our production factory in Croix has 14,000 m² dedicated to manufacturing, logistics and R&D, and we have raised our annual production rate from 120,000 servers to 400,000, as a result of lean management.
With this integrated model, we can innovate continuously in short cycles. We are also able to significantly cut down the amount of time between prototype and large-scale manufacturing, and can quickly offer new products on the market as a result.
1 Million
of physical servers produced since 1999
1,4 Millions
of customers throughout 132 countries around the world
95%
of our servers built in less than four days
A proprietary infrastructure to offer maximum performance and security
We operate our own fibre optic network, which presents a unique advantage on the market. As a result, we can offer unlimited bandwidth with all of our Dedicated Server solutions. To meet the growing needs of OVHcloud customers, we have doubled our bandwidth speed to 1 Gbit/s.
At OVHcloud, we take protection very seriously. By managing our own network, we can offer the very highest resiliency and optimal security. We supply one of the highest performance anti-DDoS solutions on the market to provide round-the-clock protection for your services, regardless of the volume or duration of an attack.
70 Tbps
of global network capacity
37 datacenters
present on 4 continents
44 redundant PoPs
around the world
Datacentres — optimised to guarantee the highest service quality
We are experts in running datacentres and making investments sustainable. The way that we design, build and manage our sites is a true testament to our expertise. We built our first datacentre in Paris in 2003, and we now have more than 30 datacentres spread across the globe.
We receive certifications and audits from independent organisations every year, in order to guarantee that our infrastructures and services are compliant with best practices and international standards. We have recently received ISO/IEC 27001 certification for our Bare Metal range*.
We monitor service quality in real time, strengthen our security procedures continuously to face any kind of risk or attack, and we have optimised predictive maintenance using artificial intelligence.
* This certification covers our datacentres in Roubaix (RBX2, 3, 5, 6, 7), Strasbourg (SBG1, 3, 4), Beauharnois (BHS1-BHS7), Singapore and Sydney.
An eco-friendly approach for our future
Here at OVHcloud, the environmental challenges associated with digital services are at the very top of our agenda, especially for our datacentres. This is why we have always worked hard to minimise our carbon footprint. Through designing our datacentres to run without air-conditioning, recycling our components, improving their energy efficiency and prolonging their life cycles, we maintain an eco-friendly approach in all of our design, manufacturing and operational processes.
We are always working to make our datacentres more energy-efficient, and we are pioneers in water-cooling technology. Since 2003 we have developed our own water-cooling system for our servers, and we have also developed cooling hubs behind our servers to create autonomous racks, which OVHcloud can deploy anywhere and keep fully-isolated from external temperature conditions.
1,09
Power Usage Effectiveness (PUE)
98%
of parks using watercooling
70 kt
CO2 equivalent
200 kg
of CO2 emissions on average per server / year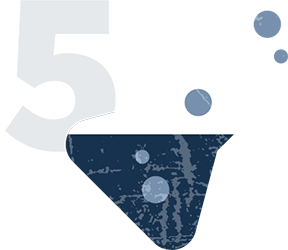 An OVHcloud culture at the service of innovation and continuous improvement
At OVHcloud, being an industrial provider involves fostering a solid company culture that drives innovation. Our core values are trust, which helps us build solutions together, passion, which inspires dedication, teamwork with our customers and our partners, disruption to innovate and think outside the box, and responsibility, since we always hold responsibility for our actions.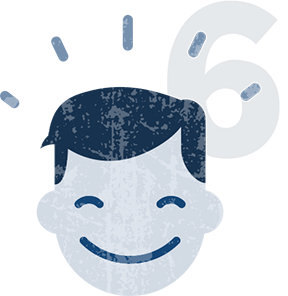 OVHcloud as part of an open ecosystem
To cultivate innovation, it is important to have a good network. Shared innovation at OVHcloud reflects how much we value openness and transparency. We are part of an ecosystem of major and smaller-scale tech players, including Intel and NVIDIA, who all keep their customers' interests at heart. We are also involved in R&D programmes with some of our technical partners.
This co-innovation approach is the reason why we run the Digital Launch Pad programme, build relationships with resellers, maintain the partner programme, and team up with schools and universities. We play a very active part in the open-source community, as both a contributor and a sponsor of a number of projects.
7
Awarded as Service Provider of the Year (Global or EMEA) by VMware
+ 300
Standard Partners
+ 100
Advanced Partners
+ 1500
accompanied startups