What is OVHcloud support?
OVHcloud support is a set of online support, expertise and services. Simplify your day-to-day work by choosing the right solution for your organisation, and get a better experience using our services.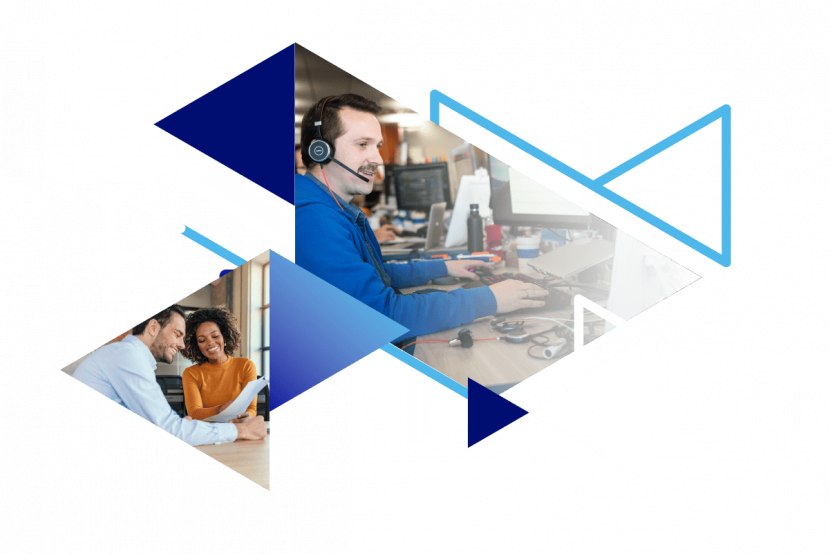 Technical support
Our team handles incidents via telephone, email (ticket) and live chat. From the Premium level upwards, you can also get on-demand support as you get started with your services.
Service objective
Our customer support teams are available for incident management, either during working hours (Standard and Premium level) or 24/7 (Business and Enterprise level). We also prioritise requests according to the level of support the customer has subscribed to. Our goal is to provide you with a first response within 15 minutes to 8 business hours.
Contact our experts
For production environments, we recommend signing up to the Business or Enterprise level of support in order to get a proactive, targeted service, pre-sales engineers and experts (on request, plus pricing). In addition to service objectives and support technicians, Account Managers, appointed Technical Account Managers (Enterprise support only) and Solutions Architects are on hand to help you meet the technical challenges you face on a daily basis.
Choose your support level
Find out which solution is best suited to your needs, and choose the level of support you need.
Your questions answered
Which languages can I use to chat to the Support Team?

You can communicate with our teams in English and French 24/7. Our teams are international, and in some cases you can chat to someone who speaks other languages.
Is the support level linked to my account, or my services?

Support is linked to your account, and applies to all of your services. Please contact us for more details.
How do I find out the support level for my account?
How do I change my current support level?

You can change your support level via the OVHcloud Control Panel, between Standard and Premium levels. To get custom proactive support, please contact us to sign up for a Business or Enterprise level subscription.
How do I create a support ticket?

You can track and create a support ticket via the OVHcloud Control Panel. Click here to create a new ticket from the OVHcloud Control Panel.
How can I report abuse or suspected abuse from the OVHcloud network?