Operating systems for your dedicated server
---
Operating systems available with our Bare Metal servers

Choosing your operating system (OS) is key:
it directly influences how you can make the most of your machine's performance.
We have selected the most popular operating systems and distributions for you.
These are available in the OVHcloud Control Panel to pre-install on your dedicated server after you've ordered.
Operating systems and distributions
We offer you optimised versions, available for pre-installation on your server.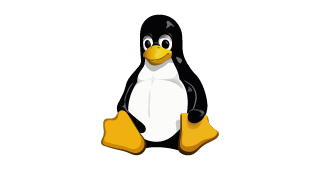 Linux/Unix
Find the most popular open-source operating system. Linux and Unix dedicated servers have stable databases that suit any kind of workload and deployment, from the most standard to the most innovative types.
AlmaLinux
A free open-source distribution designed business. It is based on the Red Hat Enterprise Linux (RHEL) operating system and offers high stability.
| Version | Price |
| --- | --- |
| AlmaLinux 8 | Available * |
| AlmaLinux 9 | Available * |
CentOS 6
CentOS is a free distribution based on the RHEL source code. It stands out from other Linux distributions in its stability. It also has a large community.
| Version | Price |
| --- | --- |
| Centos 7 | Available * |
Debian
A flagship distribution in the Linux world, Debian was originally created for server administration. It is recognised as one of the most stable operating systems, suitable for any type of production environment.
| Version | Price |
| --- | --- |
| Debian 10 | Available * |
| Debian 11 | Available * |
| Debian 12 | Available * |
Fedora
Fedora is a community version of Red Hat intended for a wide scope. This distribution is often ahead of its time when it comes to integrating new practices and technologies.
| Version | Price |
| --- | --- |
| Fedora 37 Server | Available * |
| Fedora 38 Server | Available * |
Rocky Linux
Free open-source distribution binary compatible with Red Hat Enterprise Linux (RHEL). Rocky Linux is suitable for desktop applications, and is particularly suited to the corporate world.
| Version | Price |
| --- | --- |
| Rocky Linux 8 | Available * |
| Rocky Linux 9 | Available * |
Ubuntu
Derived from Debian, this distribution benefits from an active community and a range of easy-to-understand features. An Ubuntu dedicated server provides access to standard packages, such as an email server, file server or web server.
| Version | Price |
| --- | --- |
| Ubuntu Server 20.04 LTS | Available * |
| Ubuntu Server 22.04 LTS | Available * |
| Ubuntu Server 23.04 | Available * |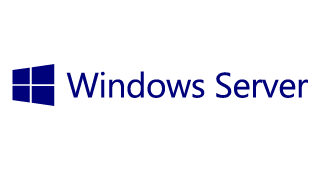 Windows Server
Microsoft operating systems help you avoid advanced configuration constraints, while providing a high level of compatibility. Launch your Windows server with the latest version directly from your Control Panel. Pricing is based on the number of cores in the machine's processor.
Databases
Configure your database server by deploying the Microsoft SQL Server database management system.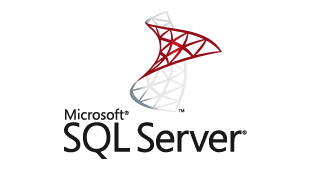 Microsoft SQL Server
This database management system is designed for small and large enterprises and offers many built-in features: memory, advanced security, and analysis within the database.
Administration interfaces
Simplify your management and automate common tasks with a web administration interface. By installing a control panel on your dedicated server, you get an intuitive and efficient web interface.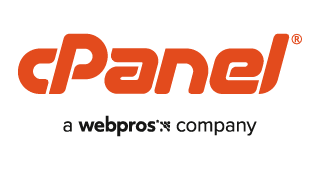 cPanel
cPanel is the most popular control panel on the market. It offers both a user interface and a server management interface (WebHost Manager - WHM) for intuitive web hosting. A cPanel server has the simplicity and speed of a control panel.
Need more? Choose an application package
Plesk application set - Power Pack

Plesk Power Pack is a set of licences including 8 extensions for website management, e-commerce, security, remote server management, and more.
Virtualisation
Deploy virtual machines by installing a virtualisation system on your physical server.
Microsoft Hyper-V Server
Designed for Windows users, Hyper-V is the Microsoft hypervisor. It is suitable for small or medium-sized needs. With it, you can generate and manage your virtual machines.
| Version | Price |
| --- | --- |
| Windows Hyper-V Server 2016 | Available * |
| Windows Hyper-V Server 2019 | Available * |
Proxmox VE
Proxmox Virtual Environment is an open-source virtualisation solution, based on the Linux KVM hypervisor. It also offers a container solution with LXC. Proxmox VE is based on a Debian distribution.
| Version | Price |
| --- | --- |
| Proxmox Virtual Environment 7 | Available * |
| Proxmox Virtual Environment 8 | Available * |
VMware ESXi
Built on VMware technology, ESXi is a high-performance hypervisor that uses less than 150 MB of space (including a portion of storage disk space). You can use it to configure virtual machines with up to 128 virtual processors and 6 TB of RAM.
| Version | Price |
| --- | --- |
| VMware ESXi 7.0 U3j | Available * |
| VMware ESXi 8.0b | Available * |
*Available OSs will vary depending on the range. You can view information on all available operating systems in the product page.
Which Plesk licence is right for you?

Licence Web Admin
Plesk Web Admin is the ideal tool for web administrators who manage websites for a business, a company or for themselves. It helps you simplify the process of managing sites and domains.

Licence Web Host
The Plesk Web Host licence is adapted for traditional hosting providers who offer shared accounts to their customers, who can then configure them as they see fit. This licence provides the security and management tools necessary for sites and domains to support multiple customers.

Licence Web Pro
Plesk Web Pro is the essential licence for web professionals who create websites for their customers. It makes it easy to manage websites, particularly those that use WordPress as a CMS.
Which Windows Server licence is right for me?

Do you have a limited number of servers or limited virtualisation requirements? Choose the Standard Edition. Otherwise, choose the Datacenter Edition version to fit your larger virtualisation projects and help you implement software-managed datacentres.
Which Microsoft SQL Server licence is right for me?

Designed for the essential database features, the Standard Edition offers a number of built-in features related to high availability and security. You get up to 24 cores and 128 GB of buffer memory per SQL Server instance.
For support tailored to your applications, the Web Edition offers an optimised TCO. It offers a maximum of 16 cores and 64 GB of buffer memory per SQL Server instance.

 
What is an optimised version of a distribution, operating system or software?

Through our catalogue of optimised images, we offer you specific versions for harnessing the full power of your server components and OVHcloud infrastructure. The images are produced and maintained by OVHcloud. You do not have to worry about providing the classic system images, and updates are also provided by us.
I can't find the image I want in the list of images offered. What can I do?

We provide a list of images for the most common uses. You may need a more specific environment. If this is the case, you can import the system image of your choice with Bring Your Own Image technology.
Will OVHcloud have access to my operating system if I use the images offered?

You are in charge of your dedicated server. As such, we have no access to the operating system or your machine.
I cannot find all licences and distributions in the checkout process when I purchase my server. What should I do?

Only paid licences will appear when you place your order. After ordering, you will then find all of the operating systems, distributions and compatible applications pre-installed in your Control Panel.
Can I purchase a licence after ordering my server?

Yes. You can view the licences available for purchase in your Control Panel.
What do I do if I cannot find my licence available for purchase when ordering my server?

Most operating systems and software are available with most of our servers. However, in some cases, some systems may not be compatible with all products.
To check licence compatibility, go to the order step.
Can I use my SPLA licences on OVHcloud Bare Metal servers?

Yes, you can use your SPLA licences (Standard or Datacentre) on all of our dedicated servers.
What is a dedicated server?

It is a physical server dedicated to the user. You are the administrator of a machine with raw performance, without any software layer or technical constraints. The OVHcloud Bare Metal dedicated server comes in different configurations. Choose hardware specifications to suit your needs: processors (CPU), RAM, storage space (SATA hard drives, SSD NVMe), hardware or software RAID. Each configuration is adapted to one or more different usage types, such as virtualisation and big data. To work, you need to choose a distribution for your dedicated server from dozens of available systems.
What can I do with a dedicated server?

By definition, a dedicated server allows you to carry out any project. If you are wondering what you can do with a dedicated server, check out our different use cases. Whether you want to launch a fleet of virtual machines, host an online video game, or simply launch an e-commerce platform, there is a server configuration suitable for your project.
What is the best OS for my dedicated server?

Each OS has its own characteristics. What you choose will depend, among other things, on the features needed to complete your project. There are as many use cases as there are operating systems and distributions for your dedicated server. Linux and its many distributions cover a lot of needs, with a lot of freedom to manage your environment. Windows offers a familiar environment and many services.

Here is a list of the most popular operating systems:

AlmaLinux
CentOS
Debian
Fedora
Rocky Linux
Microsoft SQL Server
Proxmox
VMware ESXi
How do I choose between an Intel dedicated server and an AMD dedicated server?

From the range of server configurations available, you can choose between a dedicated server with an Intel processor or a dedicated server with an AMD processor. Both manufacturers are known for their reliable and high-performance hardware. To help you choose, you need to determine the processor resource requirements for your project. Please note that some processors provide advanced features. Intel Xeon E processors include the Intel Software Guard Extension (SGX), a technology that offers hardware memory encryption, to enhance the security of your data. AMD EPYC processors come with AMD Secure Encrypted Virtualisation (SEV), which increases data protection (privacy and integrity) by encrypting your virtual machines.