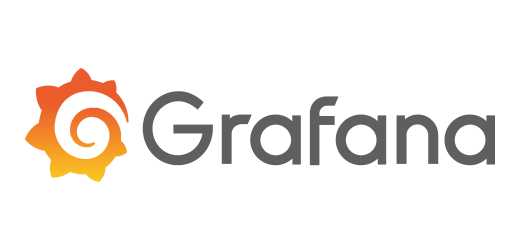 Managed Databases for Grafana
Grafana is an open-source suite for real-time data analytics, monitoring and visualisation. This service is designed to create customisable dashboards, providing users with a tool to get the very most out of their data.
Innovate faster
A ready-to-use Grafana solution can be deployed directly in just a few clicks. With this pack, you benefit from our constant innovation and the very latest in cloud technology.
Control your budget
Our transparent and predictable pricing model includes all network traffic. You only pay for Grafana, which is billed by the hour.
Maintain control of your data
Grafana runs on our trusted cloud, which complies with the most stringent certifications.  Our goal is to ensure that you have complete control of your data.
Compare our Managed Databases for Grafana packs
| | |
| --- | --- |
|   | Essential |
| Number of nodes | 1 node included |
| RAM per node | 32GB to 512GB |
| Service Level Agreement (SLA) | No |
| Updates to new major versions in 1 click | Yes |
| Data encryption at rest and in transit (SSL) | Yes |
| Performance graph | Yes |
| Terraform Provider Support (more information) | Yes |
| High availability | No |
| Private network connectivity (vRack) | Yes |
Managed Databases for Grafana use cases
Data visualisation
No matter where your data is stored, it can be viewed, queried, and explored. For example, you can transform the information in your time series databases (TSDBs) into charts and dashboards.
Metric analysis
Grafana supports logs, traces and metrics. You can use the solution to set up alerts and monitoring actions.
Features
Main features of Managed Databases for Grafana

Environment customisation

With Grafana, you can view certain previously-recorded dashboards at defined times. Data display is optimised, with different control panels for simpler and more fluid analysis.

A wide range of visualisation types

From heatmaps to histograms, graphics and maps, Grafana offers quick and flexible visualisations that enable you to display your data as you wish.

Multiple data sources supported

One of Grafana's great advantages is the fact that it supports multiple data sources: Prometheus, MySQL, PostgreSQL, Elasticsearch, and more.
Scalability and high availability

TLS encryption

To ensure data confidentiality, Grafana uses the Transport Layer Security/Secure Sockets Layer (TLS/SSL) protocol to encrypt data at rest or in transit.
Enterprise-grade

Terraform support (coming soon)

Automate deployments and save valuable time by using Terraform tools and APIs.

Dashboard

You can use it to manage your connectors, and monitor logs and metrics. To access it, simply log in to the OVHcloud Control Panel.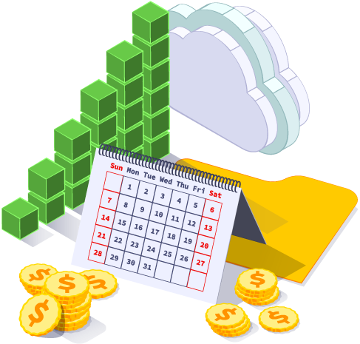 Managed Databases for Grafana pricing
You receive a bill at the end of each month, which is calculated based on your database usage per hour. The price depends on the pack you have chosen: Business or Enterprise.
Your questions answered
What is Grafana?

Grafana is an open-source suite that enables users to understand complex data using metrics. It offers a dashboard, data visualisation, and alert features.
Why use Grafana?

Grafana has become a highly popular dashboard for visualising the activity of dynamic applications. It offers extended compatibility and support, so you can connect to multiple data sources and collaborate on different solutions.
What is the difference between Grafana and Kibana?

Grafana and Kibana are two widely-used data visualisation tools.

Kibana is the visualisation layer linked to Elasticsearch, used for data analytics and log monitoring. The Grafana tool is suitable for real-time metrics analytics with the use of time series databases. Kibana is best suited for Elasticsearch/Logstash related data visualisation orchestration.
What is Managed Databases for Grafana?

Managed Databases for Grafana is one of the managed services available on our Public Cloud. Its purpose is to save you time, since we take care of your solution's management and administration.
Can I install Grafana on Public Cloud instances myself?

Once you have downloaded and accepted the Grafana licence agreement, it is indeed possible. However, you will also need to manage and administer the solution, and you will not benefit from the capabilities we provide in our turn-key service.
Can this solution be integrated into a Public Cloud project?

Yes, our service can be used as a resource, or as part of a Public Cloud infrastructure. You can manage it from the OVHcloud Control Panel or the OVHcloud API. We also offer managed services for managing relational databases (SQL), such as MySQL and PostgreSQL, and non-relational databases (NoSQL), such as Redis and MongoDB.