An isolated private network to connect all your OVHcloud services together, across all OVHcloud datacentres.
The vRack Private Network allows you to build complex private infrastructures on a global multi-datacentre scale. You can also expose your vRack to the public Internet if you need to publically expose some of your services.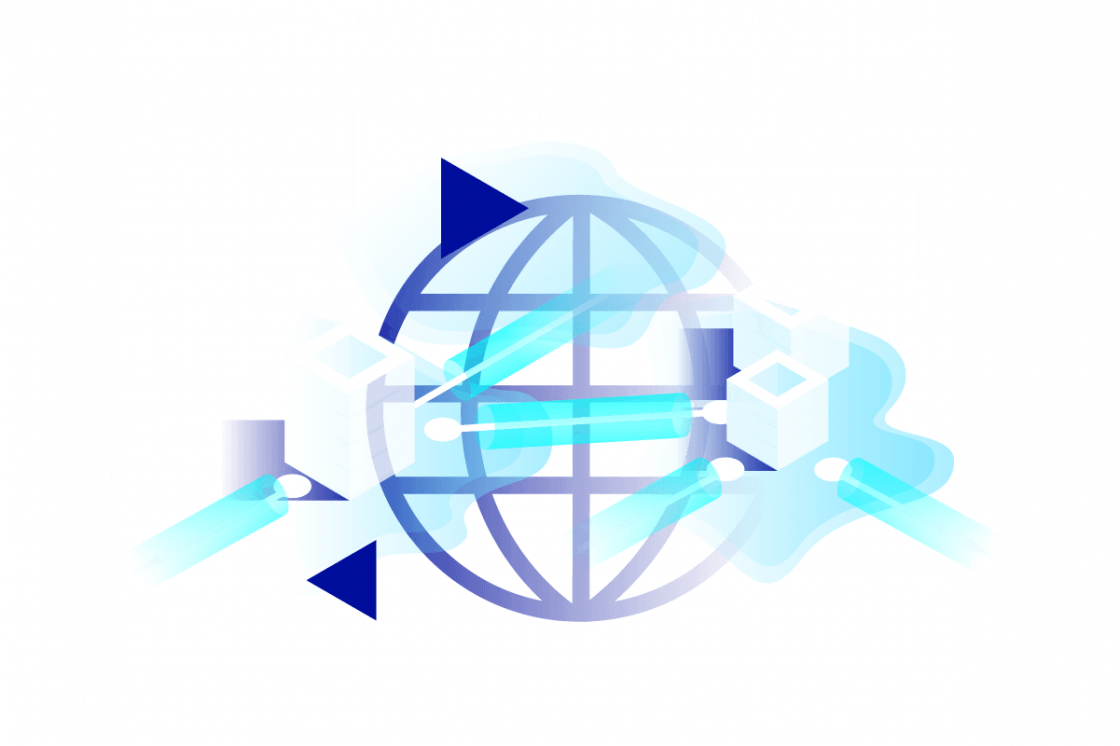 Build your private infrastructure
Isolated private network
The vRack private network is isolated from the Internet, and from other customers' traffic.
Multiple VLANs
Segment your network by creating multiple logically isolated networks (up to 4000 VLANs).
Easy management
Thanks to the vRack API and customer portal, you can easily manage your vRack and its attached services.
Compatible with most OVHcloud services
The vRack private network allows to connect public cloud instances, hosted private cloud, baremetal servers and load balancers.
Hybrid & Multi-Cloud
To accommodate hybrid & multi-cloud needs, interconnect your on-premise network with OVHcloud using vRack and OVHcloud Connect.
Global private network
The vRack private network spans across all OVHcloud datacentres, allowing you to interconnect any eligible service to any datacentres, facilitating the global presence of your application, and allowing for high availability or fault-tolerant architectures.
Basic architecture
The vRack enables you to isolate your critical servers within a private VLAN. Your data is secure and communication between your servers is not routed via the public network.
Multiple VLAN & Multiple datacentre architecture
The vRack is a private network that spreads across all OVHcloud datacentres, allowing you to build a highly available or distributed worldwide infrastructure for your applications, to the datacentres of your choice.
Deploy up to 4000 private VLANs to isolate your servers to filter customer access and secure your data.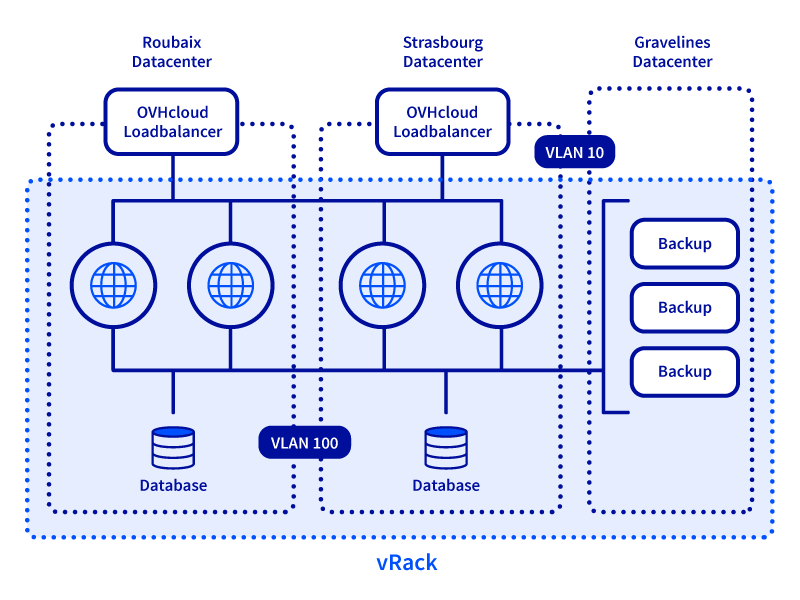 Multiple service architecture
The vRack adapts to the needs of your business. Build your infrastructure using the products and services of our Baremetal, Public Cloud or Private Cloud universes.
Hybrid Cloud
Connect your on-premise network to vRack with OVHcloud Connect, to allow hybrid cloud configurations.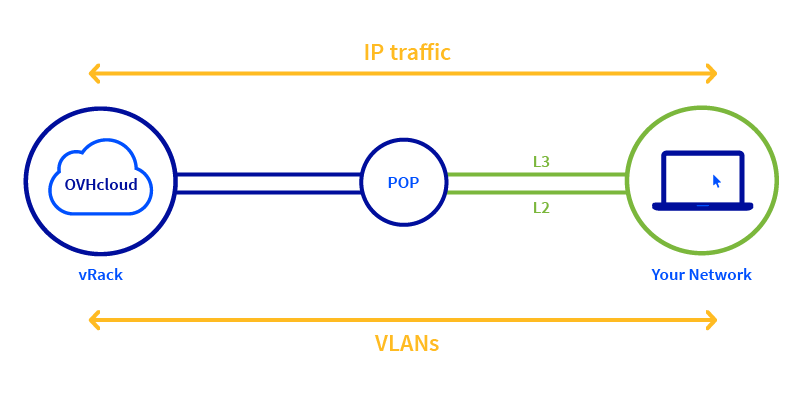 Additional IPs
Publically expose your applications in the vRack by using Additional IP blocks, and set up high availability protocols such as VRRP.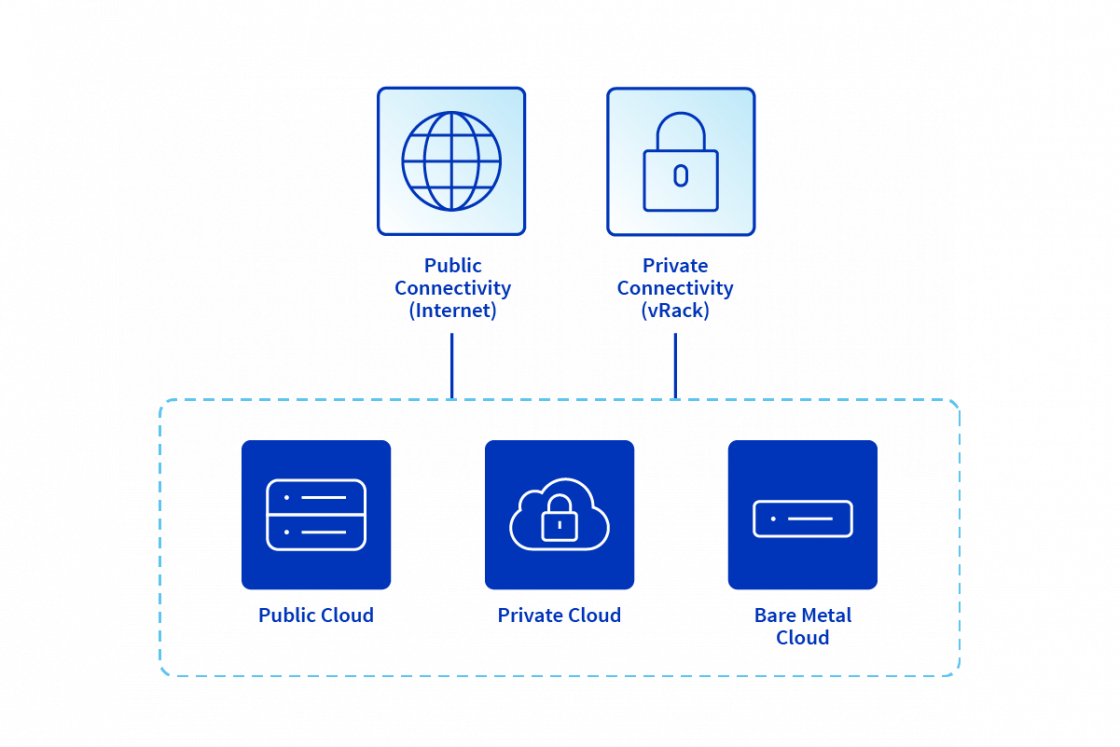 Compatible OVHcloud services provide two ways to communicate:
Public Interface(s) to the internet
vRack (Private) interface(s)
The vRack interface is the one that will be attached to the customer's private network. For more details on available bandwidth options and specific conditions per product category:
For the specific case of Additional IPs, a public bandwidth capacity limit applies. It is limited to 1000Mpbs (egress, per datacenter).
Ready to get started ?
Create an account and launch your vRack in minutes.
In the words of our customers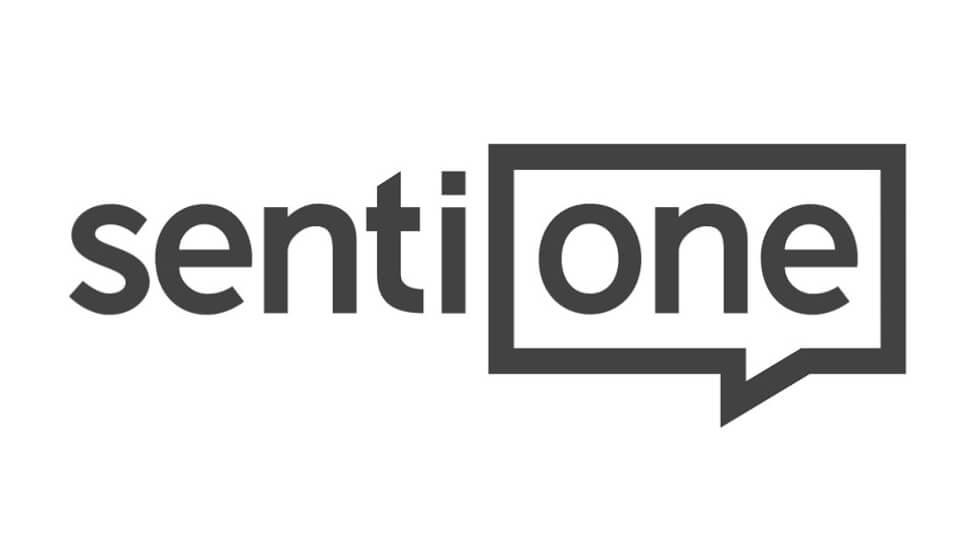 SentiOne
"In the past, connectivity issues often disturbed the performance of our Elasticsearch cluster. Once we've enabled vRack most of our network-related problems were gone. vRack, a private network solution from OVH, allowed us to create a reliable and private connection between our servers, indispensable for stability of our platform."
Katarzyna Bultrowicz, Backend Team Leader of SentiOne
Which services are eligible for the vRack ?
Can you spread vRack over multiple OVHcloud data centers?

Yes, you can set up a VLAN that spans on all OVHcloud datacentres.
With vRack, can I connect several VLANs to the same server?

Yes, you can build an infrastructure integrating one or multiple servers connected to up to 4,000 VLANs.
How many vRacks can I activate on the OVHcloud Control Panel?

You can create up to 20 vRacks per customer account.
Can I route Additional IPs to vRack?

Yes! Additional IP blocks can be added to vRack free of charge. However, the public bandwidth is limited to 1000Mpbs (egress).
How do I rename a vRack?

Use the API to customize the names of your different vRacks or directly in your control panel.
Does vRack support Multicast?

Multicast is tolerated within the limit of 20 packets / seconds / servers.
What is vRack's maximum bandwidth ?

The limit is based on OVHcloud server network interface bandwidth capacity. Please refer to a specific  Baremetal, Hosted Private Cloud or Public Cloud offer to check specific bandwidth capacity.