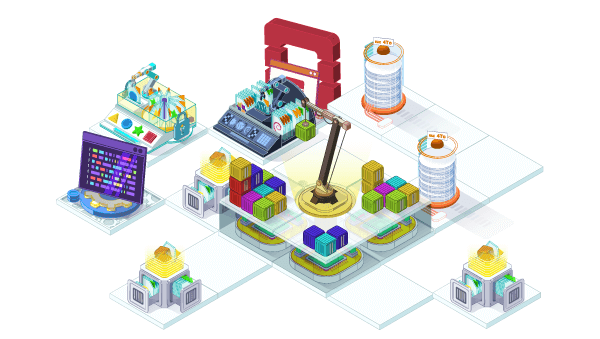 Innovate faster with cloud automation tools
A cloud platform not only provides on-demand computing resources connected to the network, but flexible storage as well. It also offers tools to operate and automate actions, such as deployments, maintenance or scaling up during peak loads
The various tools and services below will help your to better manage your processes and software stacks, whether they are virtualised or containerised.
Our cloud solutions for orchestration and industrialisation
Features
Reversibility
OVHcloud takes sovereignty and freedom of personal data very seriously. You can recover your data at any time using standard protocols.
Respect
As a cloud computing provider responsible for hosting personal data, our commitment involves respecting data confidentiality.
Security
Depending on the solution you choose, our service level agreements may vary. In all cases, OVHcloud does everything possible to guarantee the replication of your data and anticipate hardware malfunctions.
Compliance
Our cloud infrastructures and services are ISO/IEC 27001, 27017, 27018 and 27701 certified. With our health data hosting compliance*, you can host French healthcare data securely.
* Coming soon